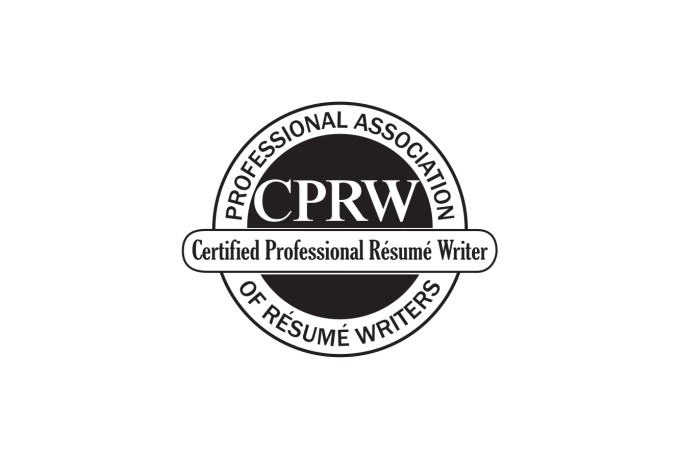 Advantages of working with a CPRW during COVID-19 – Part IV
"Our job is to help YOU get your dream job"
Just like you go to the doctor when you are sick or the auto mechanic when your car breaks down, consider working with a certified professional résumé writer to get your job search health back on track!
You need someone on your side to connect the value you offer with what companies need. That is what career professionals do. Professionalism and certification go hand in hand.
Whether you are new to the job hunt or are a job seeker that just hasn't found the right fit yet, a CPRW (Certified Professional Résumé Writer) could be just the thing you need to get you to the next level.
Working together, we can move your life, and the lives of your families, forward to better things for years to come. Don't let COVID-19 get you down. There are still several opportunities out there!
If you want to learn more about how to engage our services, make sure to check out our website, www.stepitupresumes.com or write to us at [email protected].
Stay Safe! Stay Healthy!
---
3 years ago / Comments Off on Advantages of working with a CPRW during COVID-19 – Part IV